Fiberglass swimming pools are one of the most rewarding and customizable ways to transform your backyard into the ultimate outdoor sanctuary. Compared to concrete pools, fiberglass pools are the easiest to maintain and have the strongest and most durable material. When you invest in a fiberglass pool, you're building a pool that will last a lifetime and remain a constant source of relaxation, fun, beauty, and delight year after year.
West Coast Fiberglass Pools carries the Latham Pools line of fiberglass pools, the recognized leader in the swimming pool industry. These models provide you with the greatest selection of fiberglass pool designs in the industry!
Selecting the proper shape and size inground pool is crucial. It's important to choose a shape that compliments your backyard/landscape, while selecting water depths that suit your needs. Select a shape that compliments your imagination and then choose a style to see pictures of installed pool designs of that type.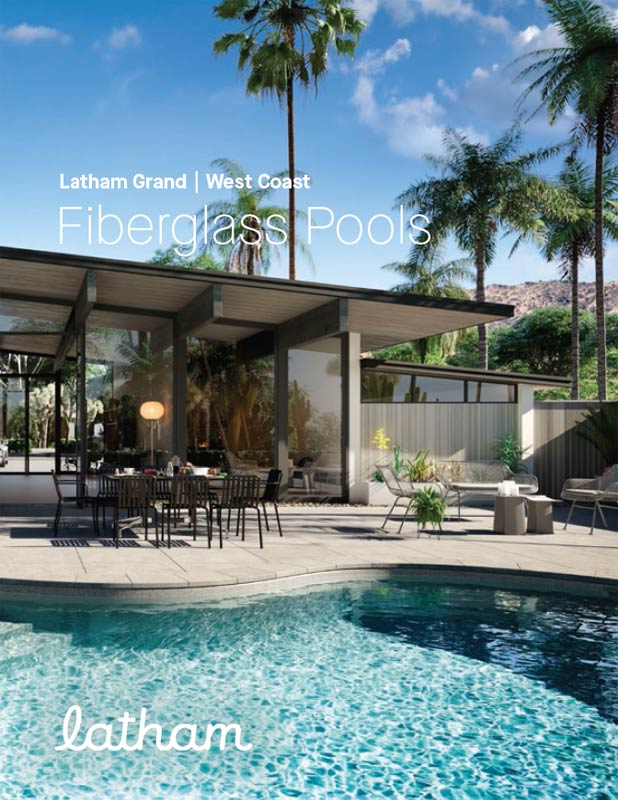 Download Latham Brochure
---
Rectangle
---
Kidney
---
Freeform
---
Tanning Ledges & Spas
---
POOL VISUALIZER
Seeing is believing...
The Pool Visualizer App, available for iOS, lets you use augmented reality with your phone's camera to virtually build a fiberglass pool on any surface, including your own property. It features our most popular models and colors, and now gives you even more, such as:
Seven more pool shapes—rectangle, kidney and freeform shapes, as well as enhanced details and specs—for a total of 15 pools
Adds patent-pending G2 and G3 Crystite colors for a total of 12 color options
Allows you to use the app anywhere you happen to be (even indoors) thanks to a mini AR tool that can "build" the pool on any surface
CLICK TO GET THE APP