Mediterranean™
This pool is new to our range and has been modeled on our stunning success of the Riviera pool.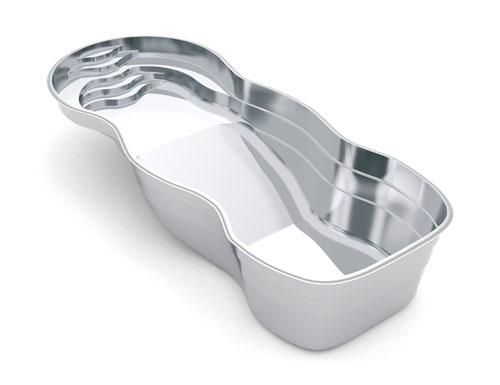 SPECIFICATIONS
Mediterranean 40
40' x 16'
4' Shallow end depth
8' Deep end depth


---
The Mediterranean is a large pool in every way. Not only is this pool longer and wider, it is also, most importantly, much deeper. At 8′ deep this pool meets the ANSI/NSPI standards for a residential type 1 diving board. There is a massive wrap around bench at the shallow end. The wide steps give access to the bench area and then down to the floor of the pool. The Mediterranean is also a delight to landscape. So what more could you ask for when choosing a swimming pool, a generous size, landscaping versatility, great for the whole family and oh so deep.